In this interdisciplinary seminar, Karin Hedström, Professor of Informatics at Örebro University, will discuss automated decision making in the Swedish Public Sector. Professor Hedström will be joined in conversation by two invited respondants from STEM and HASS who will provide their disciplinary perspectives on the topic. The seminar and conversation will be moderated by Dr Radhika Gorur, Senior Lecturer in Education and SSN Data Cultures theme leader.
Abstract:
Digitalization of public administration is expanding. This includes not only digitalization of processes or the use of computers as support for decisions, but also an increasing use of computers as actual decision-makers. One of the core public values of institutions and legitimate democratic governance is the possibility to hold public administration accountable for decisions made on behalf of the political system and how these are affecting its citizens, i.e. public accountability. Computers are given an increasingly important role, not only supporting the automation of administrative processes, but also as the role of decision-makers. These changes make the question of accountability more important than ever and highlight the role of public values to guide the complex socio-technical web of automated decision-making. This presentation will discuss and analyse how public accountability is constructed in relation to automated decision-making within the context of the Swedish public sector.
About the speaker: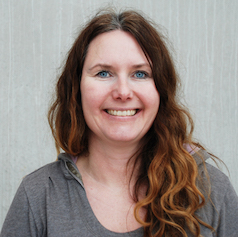 Karin Hedström is Professor of Informatics at Örebro University, Sweden. Her research is focused on the role of values in the design of IT systems. Her commitment to challenging and changing prevailing views is a driving force. Research on the role of values in development and use of IT systems means that she studies how priorities made in the development process will impact the organisation of IT operations, and in addition how users perceive the benefits of an IT system.
About the respondents: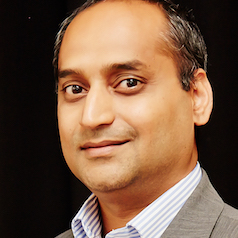 Rajesh Vasa is a Professor of Software and Technology Innovation, and currently leads the innovation efforts at Deakin Software and Technology Innovation Lab. He has over 2 decades of experience spanning both industry and academia with a specialization in artificial intelligence and complex software systems design. His career spans roles in technology engineering, operations and executive leadership with an international work profile. Rajesh is passionate about solving high impact problems, and his core research focus is in evidence based software engineering with a focus on applied artificial intelligence, complex systems and evolution.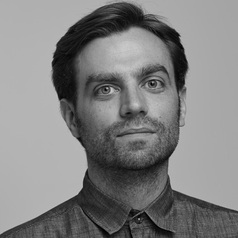 Luke Heemsbergen is a Lecturer in Communication at Deakin Univeristy. His core research stream considers how the radical decentralisation of communication practices creates shifts in democratic governance, with a focus on 3D printing and transparency mechanisms. His academic work has been published in various international politics, media, and communications journals, as well as popular outlets like The New York Times; wins external grants; and has enabled him to research at Harvard's Berkman Klein Center for Internet and Society while still a PhD candidate. Before academia, his professional experiences were crafted at Foreign Affairs Canada and in the private sector.
Light refreshments will be provided. Please RSVP for catering purposes.
When: Friday October 26, 3:30-4:30pm
Where: Deakin Downtown, Tower 2 Level 12, 727 Collins Street, Melbourne
Register: https://www.eventbrite.com.au/e/ssn-interdisciplinary-seminar-accountability-and-automated-decision-making-in-public-administration-tickets-50567566954